Youth Enrichment Center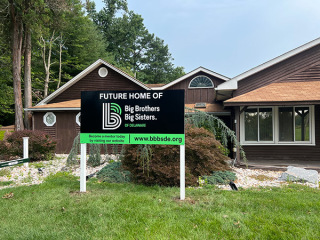 Introducing Big Brothers Big Sisters Youth Enrichment Center: Increasing positive impact on Delaware's youth
We BELIEVE in the transformational power of mentorship! The exchange of knowledge and experiences between mentors and mentees creates a nurturing environment where dreams are encouraged and aspirations are realized. Ultimately, youth mentoring cultivates a generation of empowered, resilient, and confident individuals ready to make a positive difference in their communities and the world.
To support and expand mentoring services throughout the state of Delaware, Big Brothers Big Sisters has acquired a site that will become our new home. Located at 3156 Forrest Avenue, in Dover, Delaware, the future site of our Youth Engagement Center sits on 1.72 acres of land and is minutes away from 13 elementary, middle, and high schools.
The YEC will provide an open play area with a playground and natural playscape space, covered picnic pavilions, and a basketball court. The indoor facility will include a Learning Lab, a space for tutoring, computers, and homework help; a Teaching Kitchen for nutrition education and cooking demonstrations; a College & Career Lab to aid youth with standardized test preparation, internships, and post-secondary education assistance; a Media Studio that will feature computers and media equipment for podcasting, video and recording production, and STEM activities; and a Multi-purpose Activity Room that will handle program overflow/conferences.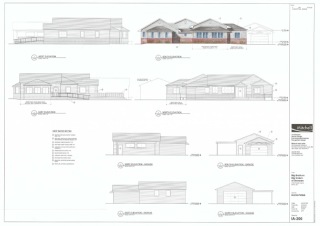 This facility will allow BBBSDE to serve the whole child, providing free resources to students without other access to outside assistance for test preparation, tutoring, and STEM learning; offering summer camps during the long days when school is out, and parents must continue to go to work; workforce development programming for older youth and the esteem-boosting and world-expanding opportunity to connect in a meaningful way with a caring and trusted adult mentor. BBBSDE knows that when our youth are well supported, they can reach their future goals.
The YEC will act as a central gathering space for activities and training and as a place for Bigs and Littles to meet. At the YEC, BBBSDE will be able to facilitate essential community connections urgently needed for youth who were affected by pandemic-related learning losses and additional Adverse Childhood Experiences. On top of nurturing lasting and caring Big/Little relationships, BBBSDE seeks to provide youth with a space where they feel like they belong and can find new friends, participate in opportunities that expand their worldview and make strides toward positive life outcomes. The building will also become BBBSDE's main office and state-wide headquarters.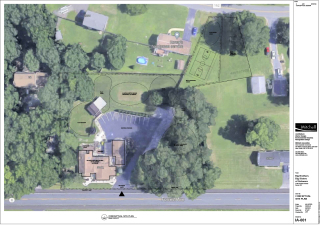 With over 300 youth on our waiting list for mentors, the Youth Engagement Center (YEC) will not only serve as a resource to Dover-area families seeking free after-school programming for their children, but it will also allow BBBSDE to accommodate children on our waiting list right away by providing engaging out of school time programming at the same time, they wait to be matched with a mentor.
For BBBSDE, the YEC is more than a building to host Bigs/Littles, provide critical programming, and serve as our headquarters. The YEC represents a shift in our model from individual one-on-one Big/Little outings and meetings to organized onsite programs for Bigs and Littles. Our youth are our highest priority, so we must continue adapting our services to meet their evolving needs. BBBSDE will expand programs, resources, and support for at-risk youth through the YEC.
Learn how to support Big Brothers Big Sisters of Delaware's Youth Engagement Center here.