Serving Delaware since 1964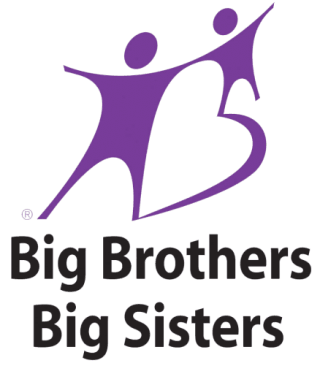 Big Brothers Big Sisters logos throughout the years
In 1964, concerned about Delaware's delinquent and troubled youth, Daniel Daudon and the Revs. Williams Work and Pete Ensor grew Delaware's Big Brother Program into a community service organization providing much needed friendship and positive role models for many single-parent children. The service expanded in 1974 by incorporating a Big Sisters Program operating in Kent County, Delaware, forming Big Brothers Big Sisters of Delaware Inc. (BBBSDE).
BBBSDE annually matches more than 1,400 youth with caring adult mentors. The organization is a full member affiliate of Big Brothers Big Sisters of America (BBBSA), adhering to its 65 program standards and required procedures.
When BBBSDE was founded, our focus was entirely on the one-to-one mentoring model. However, as the organization has grown and the community has changed, we have expanded and customized our programming to ensure that we meet the needs of Delaware's children now and moving forward. In addition to one-on-one mentoring, BBBSDE is recognized for its innovative school-based programs for youth, which include life skills education and drug abuse resistance education. The Delaware model has been replicated in hundreds of other BBBS agencies across the county.
The history of Big Brothers Big Sisters of Delaware continues to be written each day as volunteers share their time with at-risk children, helping them to build a strong foundation of character which will serve them and our entire community for years to come.