A Lasting Impact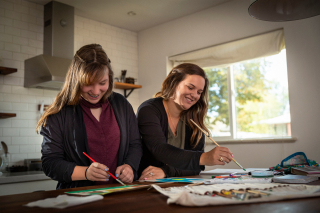 National research has shown that the shared experiences between Bigs and Littles have a direct and lasting positive impact on children's lives. Our many programs encourage children to set higher goals for high school and college, improve confidence in themselves and help them to have better, stronger relationships with their families.
Looking to get involved? Start with one of these programs:
COMMUNITY-BASED PROGRAM
Mentors are matched with a child from single-parent families and meet 2-4 times a month, either after school or on weekends. Activities can include making dinner together, spending time with the volunteer's family, home projects or homework help.
SCHOOL-BASED PROGRAM
Mentors meet with their student(s) once a week for 45-60 minutes only at the child's school to read together, help with schoolwork or just talk over lunch in the school cafeteria.
BEYOND SCHOOL WALLS
Youth from a local school are matched with an employee from a workplace partner for the duration of the school year. Students visit their mentor's workplace at least monthly to explore career opportunities and develop professional skills in a real-world office setting.
BIGS IN BLUE
This mentoring program connects youth with police in communities throughout Delaware, building strong, trusting, lasting relationships and help children develop into confident adults as well as developing bonds between law enforcement and the families they serve.
JEDI OUTREACH INITIATIVE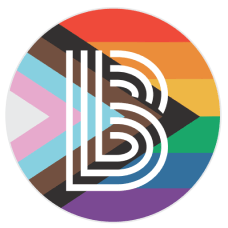 As part of our commitment to Justice, Equity, Diversity and Inclusion (JEDI), we proudly serve the lesbian, gay, bisexual, transgender and queer community. We recognize the unique at-risk challenges facing many of the youth of this community: skipping school because of feeling unsafe, experiencing verbal harassment, suicidal thoughts and general feeling of hopelessness. Mentoring can help LGBTQ+ youth confront these challenges and promote positive life and educational outcomes.
SPORTS BUDDIES
Sports Buddies matches Bigs and Littles who have a shared interest in sports, fitness, or just being active. What better way to form and nurture a positive, empowering mentoring relationship!